You have use case. We bring you
results.
We have all you need to step up your conversion game and exceed your targets. From conversations – to conversions – to long term customers – all with Leadoo.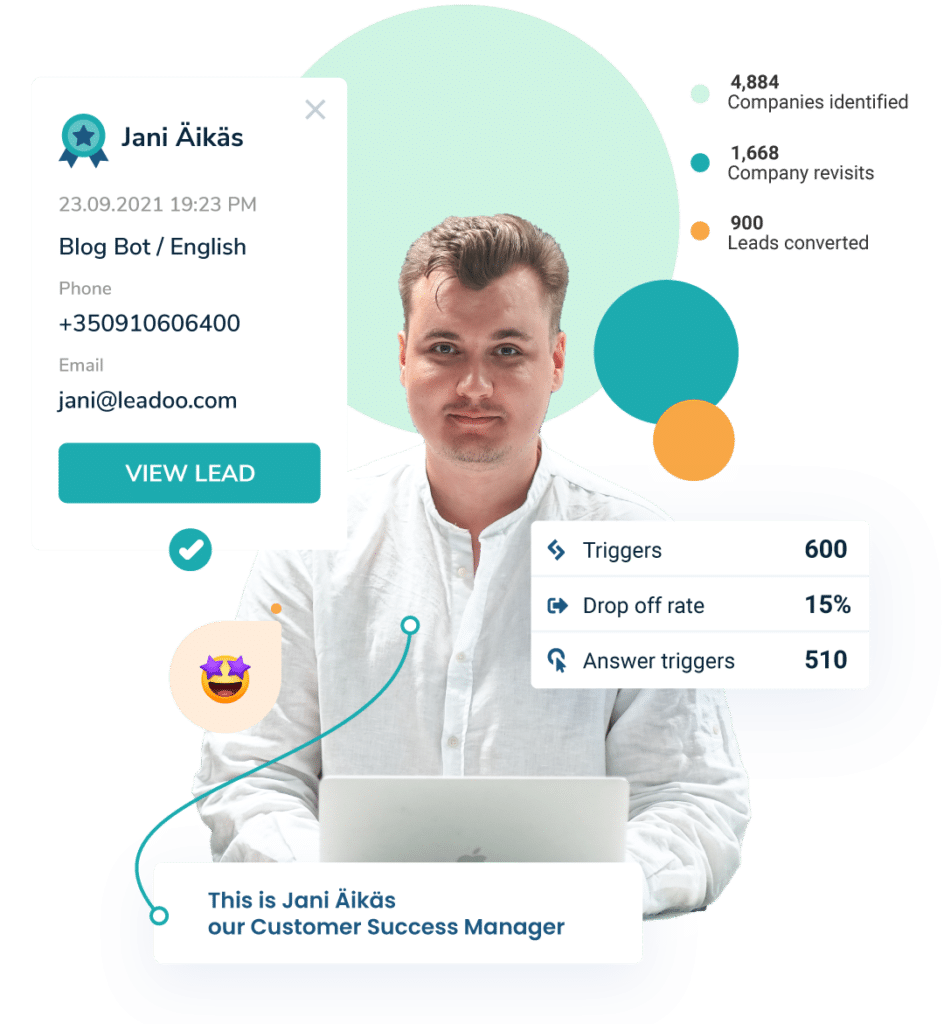 Succeed with Leadoo
Leadoo for marketing
For curious marketers – we got you. With Leadoo you'll get the best conversion tools that allow you to increase your conversions immediately. You'll also get in-depth insights so you'll know in detail what works and what doesn't – and who's impacted by your marketing efforts.
With our tools you can choose between a conversational and a visual approach – whichever suits your needs.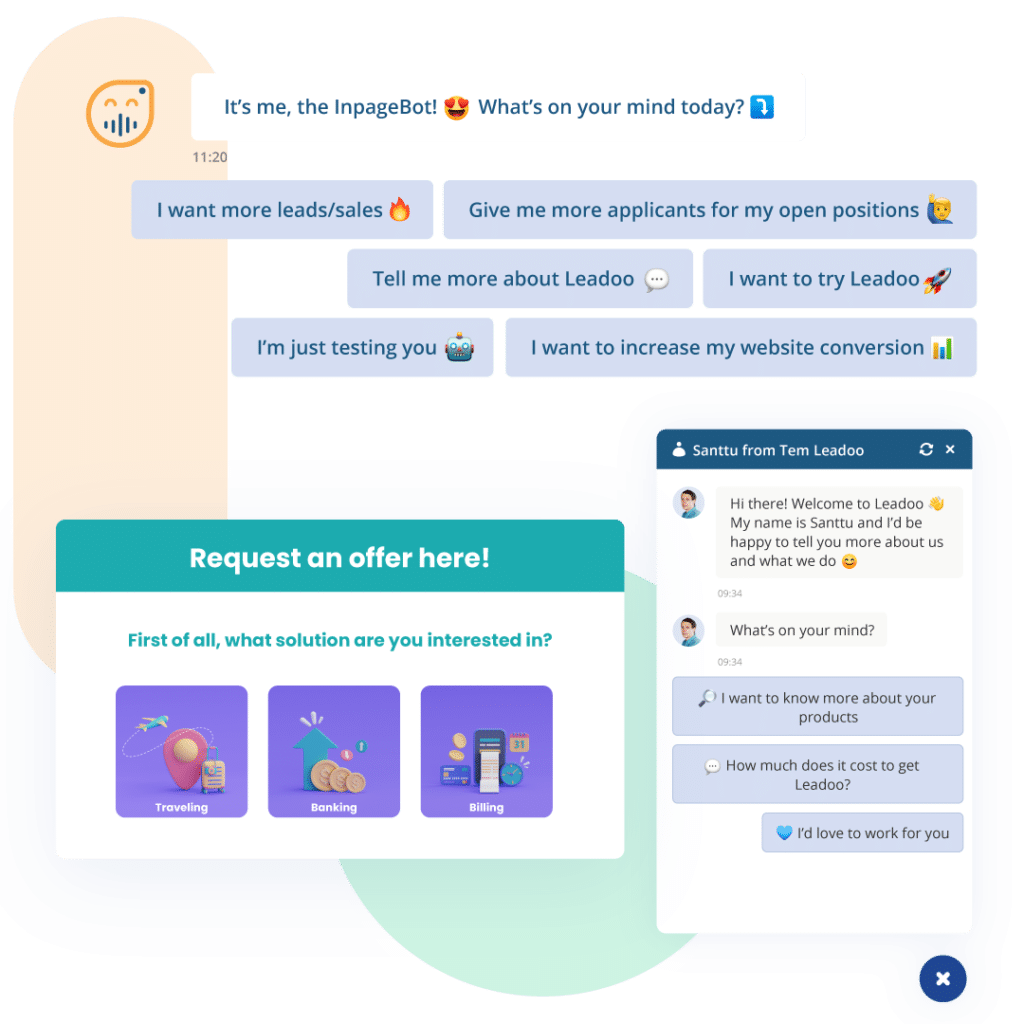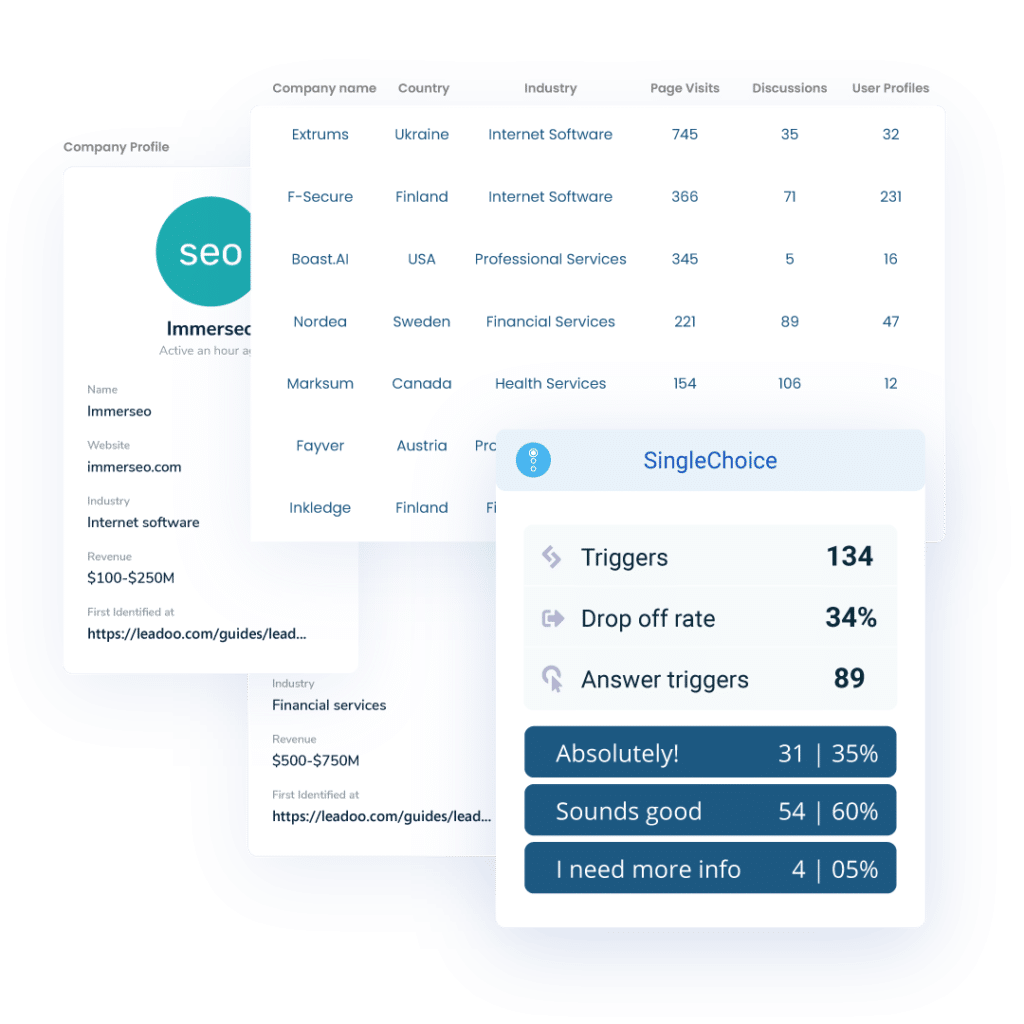 Leadoo for sales teams
Hungry for results? We'll get you there. With Leadoo's Conversion Kit you'll maximise the amount of opportunities coming through your website. With Company Identification you're able to see which companies visit your site and what they are interested in. We provide you with their company information such as revenue, industry and decision-makers, for you to be in touch with them.
Leadoo for recruitment
With Leadoo you're able to make the application process easy and attractive for the candidates. This means more candidates for you!
You'll also see benefits for yourself, because you will save time going through the candidates and already seeing if they're a fit talent- and culture-wise!
The best talent will never spend hours writing a CV and uploading it to some system that looks like it operates on Windows 95. Make them love your recruitment process starting from the very first step!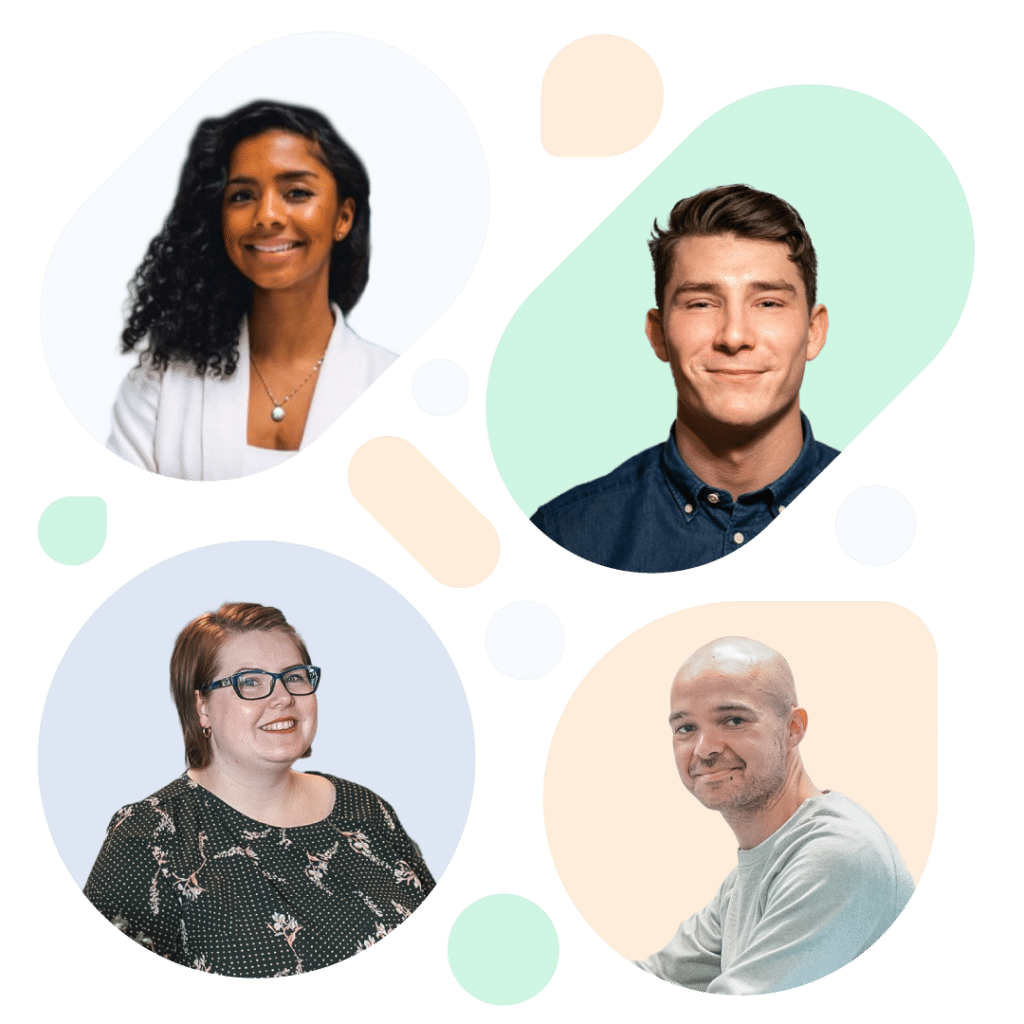 Calculate your custom offer with our InpageBot